2019 Winter Training Program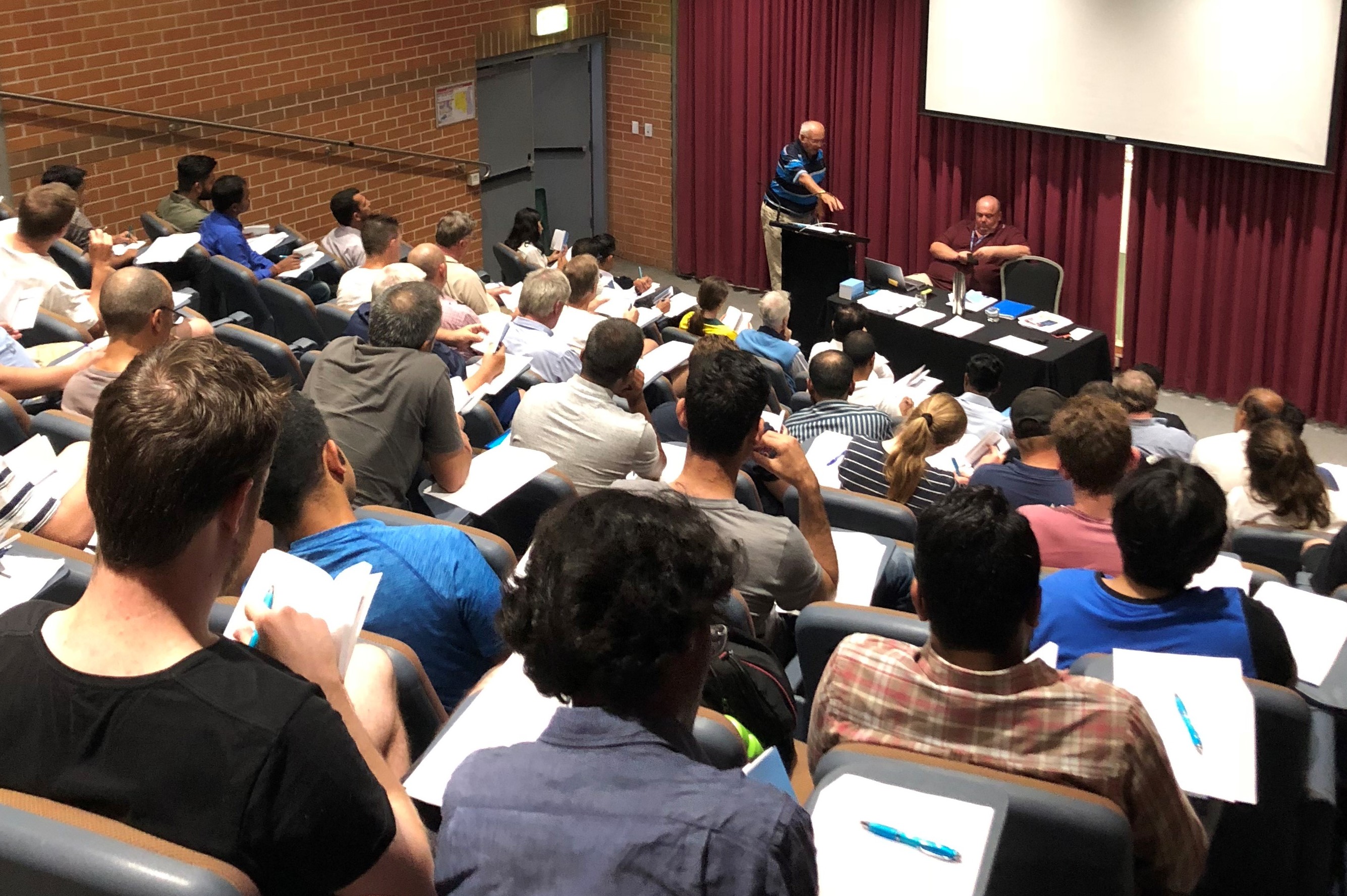 The Association's 2019 Winter Training Program is fast approaching with a series of Laws courses and Professional Development workshops scheduled across the State; from Tamworth in the north to Wagga Wagga in the south.
With ten courses planned, there is bound to be something near you.
NSWCUSA's Level 2 Laws of Cricket courses are targeted at those looking at getting into umpiring and active umpires looking to consolidate their knowledge – particularly with recent changes to the 2017 Code.
The course will introduce you to each of the Laws of the Game and will give you a solid grounding in the Laws, leaving you well-placed to begin umpiring anywhere across New South Wales.
There is a cost for each participant to attend, which includes all course materials and a Laws of Cricket book. However, NSWCUSA members looking for a refresher are entitled to attend any course free of charge.
Laws of Cricket Courses
27 & 28 July – Maitland
27 & 28 July – Central Coast
3 & 4 August – Tamworth
10 & 11 August – Wagga Wagga
10 & 11 August – Newcastle
7 & 8 September – Dubbo
7 & 8 September – Camden
Professional Development workshops are targeted to active umpires and provide sessions centred on field craft and technique, match management of challenging situations for umpires and decision making as well as a refresher on Laws and video analysis.
NSWCUSA members are welcome to attend any of these sessions free of charge. Umpires who are not Association members are also welcome too, however there will be a charge to attend.
Professional Development Workshops
27 July – Dubbo
3 August – Illawarra
7 & 8 September – Newcastle
If you're interested in attending any of these courses, please contact Bede Sajowitz (Bede.Sajowitz@cricketnsw.com.au), who will connect you with the person responsible for organising the course.