2020-21 Country Umpire Representative Panel Announced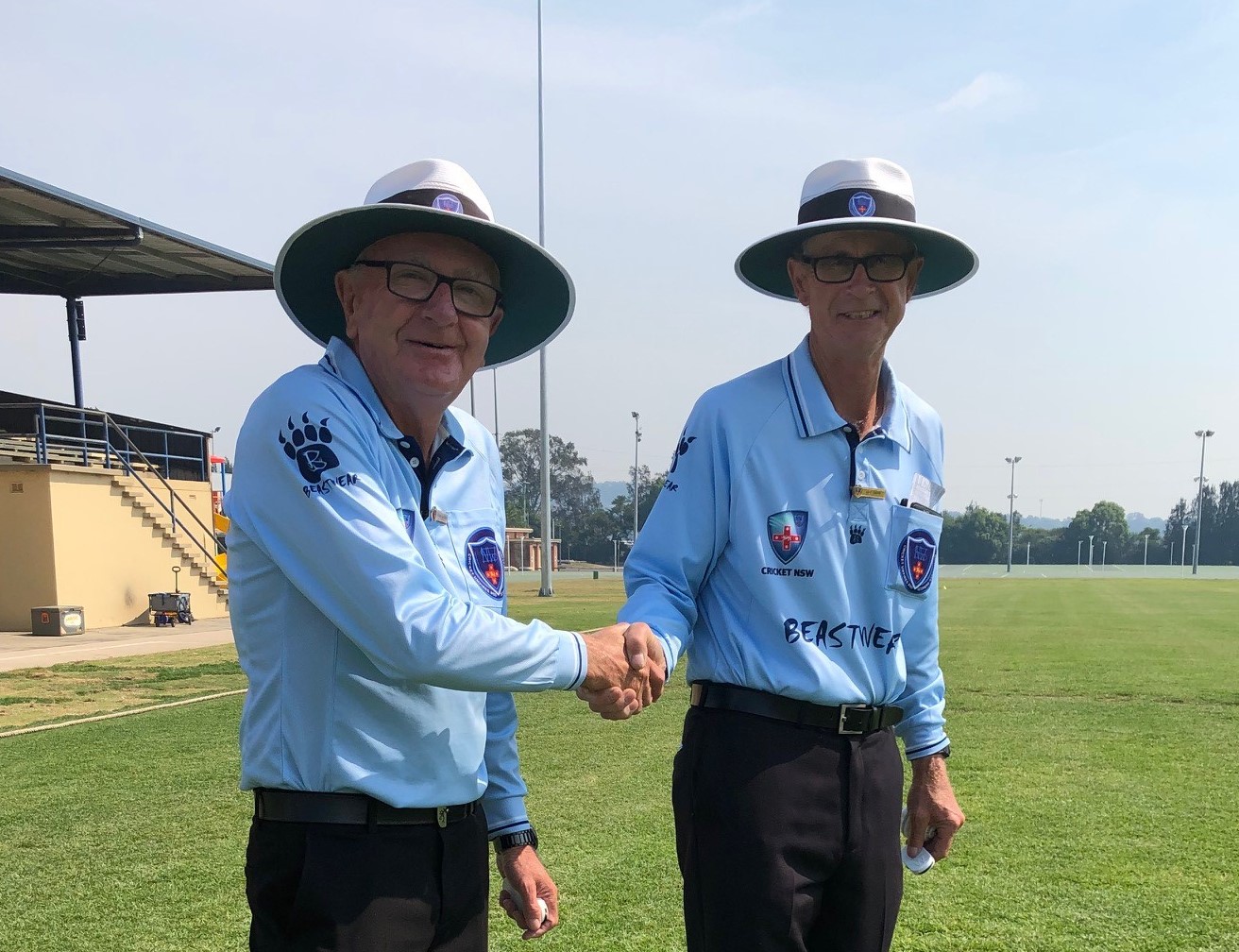 NSWCUSA is delighted to announce the 2020-21 Country Umpire Representative Panel, with 12 umpires selected for the high-performance panel that services Country Cricket NSW representative programs.
Three changes have been made to last season's panel, with Brenton Harrison and Keiran Knight selected on the panel for the first time with Phil Rainger returning to the panel after a four season absence.
Stepping down from the State Panel, Knight joins the Country Panel after deciding to umpire in the Newcastle District Cricket Association competition having spent the past six seasons umpiring NSW Premier Cricket.
Keiran brings considerable cricket experience to the panel having played First Grade in Sydney and represented the Riverina Zone, NSW Country and the NSW Second XI.
Since moving from playing to umpiring, he has officiated six WNCL matches and four WBBL fixtures, in addition to 59 Premier Cricket First Grade matches since 2013-14.
He will provide support to his colleagues in an on-field coaching, mentoring and observing capacity.
Brenton Harrison is elevated to the panel as a result of strong consistent performances in the Griffith District Cricket Association where he officiated First Grade Finals in 2018-19 and 2017-18.
He has officiated two matches in Premier Cricket First Grade and last season umpired at the McDonald's Country Colts carnival in Bathurst and was appointed to the Bradman Cup in Albury Wodonga before it was abandoned due to the bushfires.
First-time members of the panel, Harrison and Knight will be the 54th and 55th members of the panel since it was formed in 1991.
Phil Rainger was a member of the Country Panel for three seasons from 2013-14 to 2015-16, before making the decision to umpire NSW Premier Cricket for 2016-17, being appointed to the Fifth Grade Final in his first season in Sydney.
For 2019-20 Rainger returned to umpiring on the Mid North Coast; splitting his time between the Manning River and Mid North Coast Premier League and during season 2020-21, he will be umpiring in the Newcastle DCA competition.
The full 2020-21 Country Umpire Representative Panel is as follows: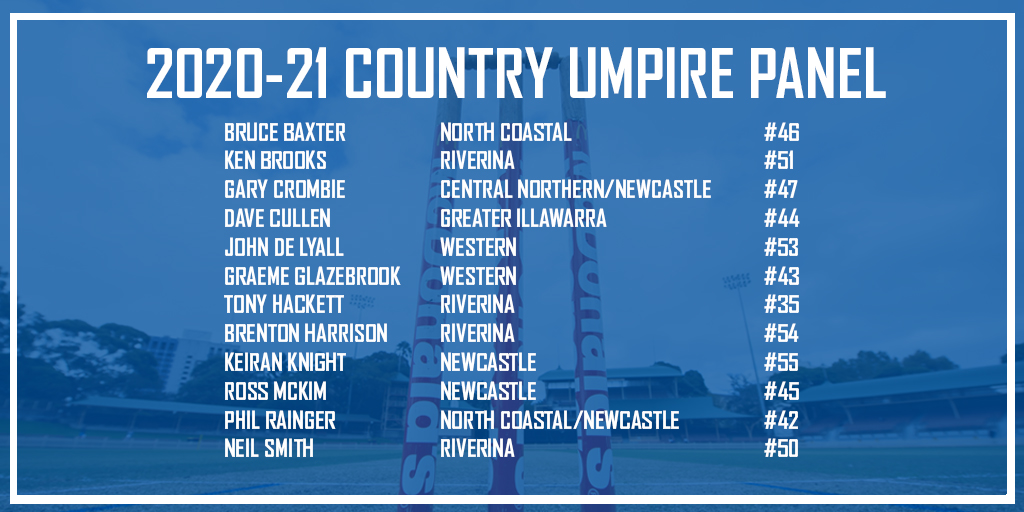 NSWCUSA acknowledges the contribution of Anthony Hobson and John Pearce for their service to Country Cricket as departing members of the panel.
Each member of the panel will officiate in one match in NSW Premier Cricket First Grade during the 2020-21 season.
The panel will be coached by Country Umpire Coach Neil Findlay, entering his second season in the role.
The Association offers congratulations and best wishes to the selected umpires for a successful 2020-21 season.
Photo – Graeme Glazebrook and David Cullen taking to the field ahead of a 2019-20 Country Championship match at Baker Park (Bruce Whitehouse)