2020 Annual Awards: Kevin Pye Medal and NSW Premier Cricket Panel Awards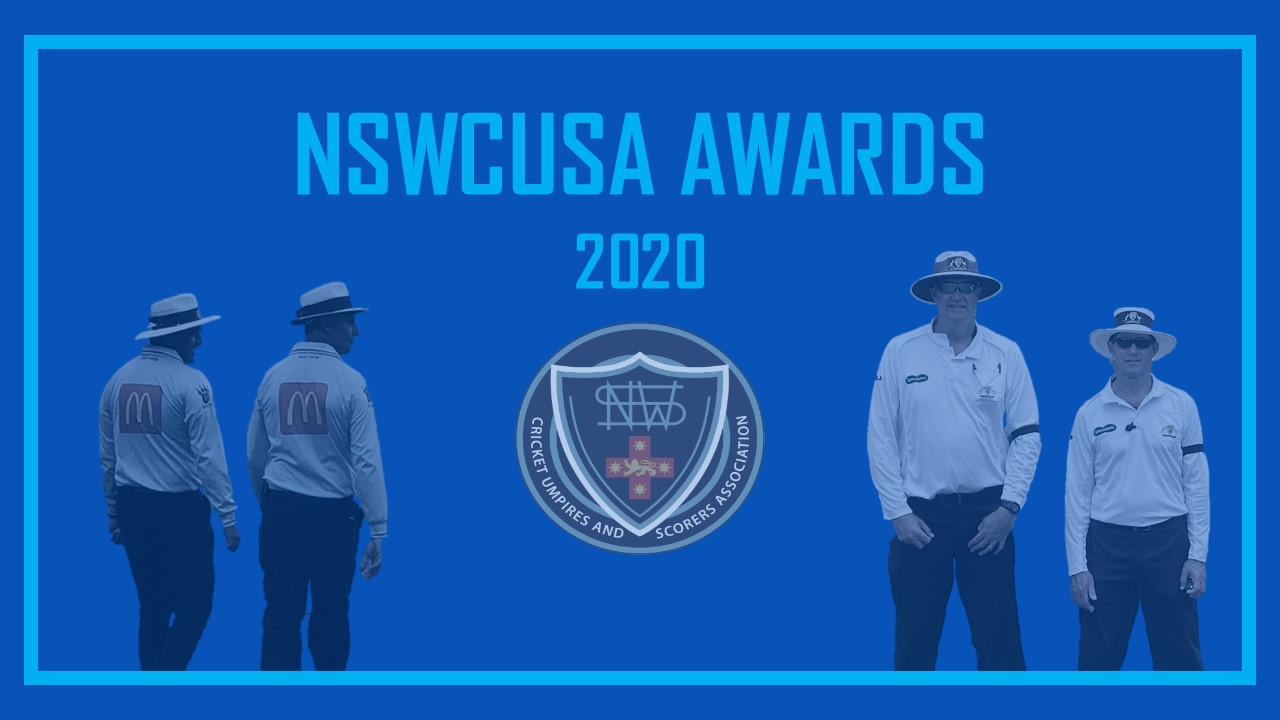 NSWCUSA's online Awards Presentation continues tonight, with the awarding of the Kevin Pye Medal and the NSW Premier Cricket Panel Awards to recognise outstanding on-field seasons.
Kevin Pye Medal
The Country Umpire of the Year is named after Principal Member Kevin Pye, recognising his achievements as a country umpire in representative cricket and his commitment to supporting umpires in his role as the first Country Umpire Advisor.
The 2019-20 winner, for a record-breaking fifth time, is Graeme Glazebrook.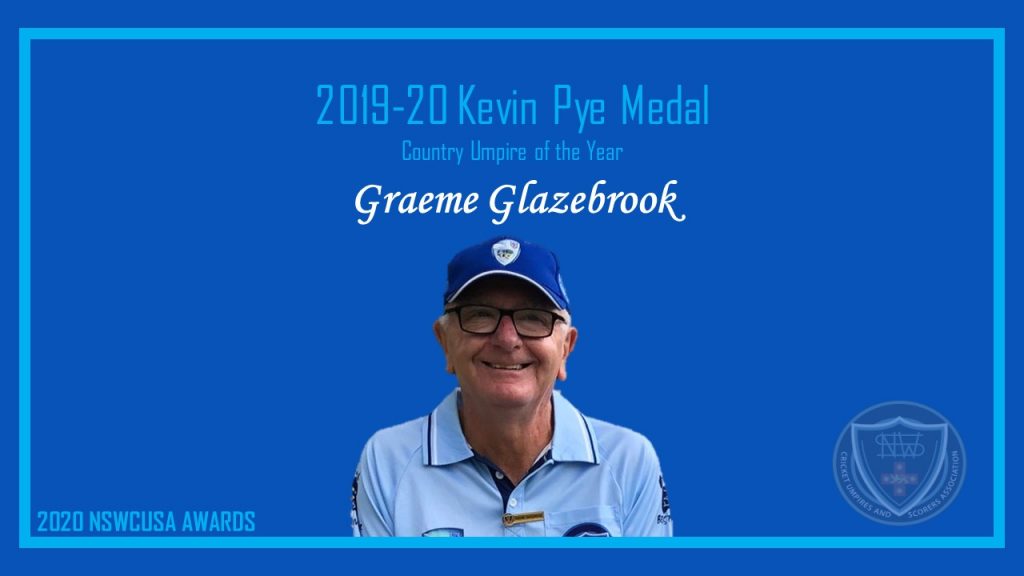 Graeme officiated at this season's Australian Country Championships in Toowoomba where he was appointed by Cricket Australia to the Men's Division Final.
He also officiated both the New South Wales Country Championship Final and the Plan B Regional Bash Final.
Graeme is highly respected across New South Wales for the quality of his decision-making, match management and composure.
Having joined NSWCUSA in 2007, Graeme continues to officiate in the Bathurst District Cricket Association.
He is secretary of the affiliated Mitchell Cricket Umpires' Association and is the NSWCUSA Zone Umpiring Representative in the Western Zone.
Congratulations Graeme!
NSW Premier Cricket Panel Awards
The Panel Awards recognise excellence for the 'Umpire of the Year' in each grade as determined by captains' assessments throughout the season.
To be eligible for a Panel Award, a member must have officiated in at least ten preliminary round matches in Sydney Cricket Association competitions.
Captains assess each umpire in terms of their decision-making, decisiveness, match management and communication skills, concentration and level of positive attitude to the game – at the end of the season, the umpire with the highest overall match average in each grade wins the Panel Award.
Panel 4
With an excellent match average across the season of 4.66 out of 5 in Premier Cricket, the winner of the Panel 4 Award for 2019-20 is Elizabeth O'Dwyer.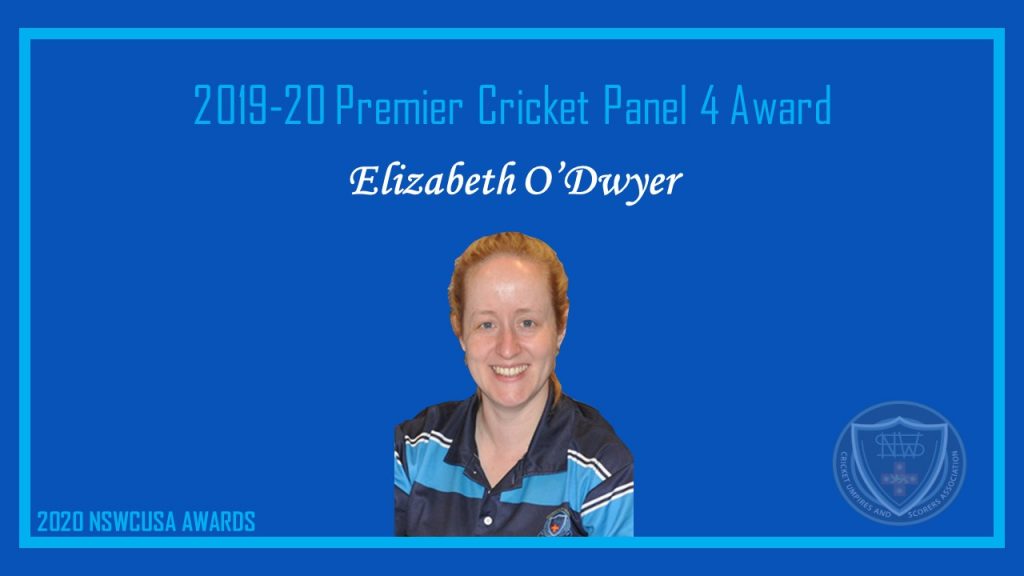 Elizabeth joined the Association in May 2014 and has now officiated in 20 SCA matches.
During the season, she received outstanding feedback from captains on her decision-making, decisiveness and match management.
She becomes only the second female umpire to win a Panel Award and first to win the Panel 4 Award since its inception in 1986-87 – a remarkable achievement!
Congratulations Elizabeth!
Panel 3
For the first time in the Association's history, there are joint winners of the Panel 3 Award, with both umpires completing the season with a match average of 4.35 out of 5.
The winners of the Panel 3 Award for season 2019-20 are Geoff Garland and Julian Humphrey.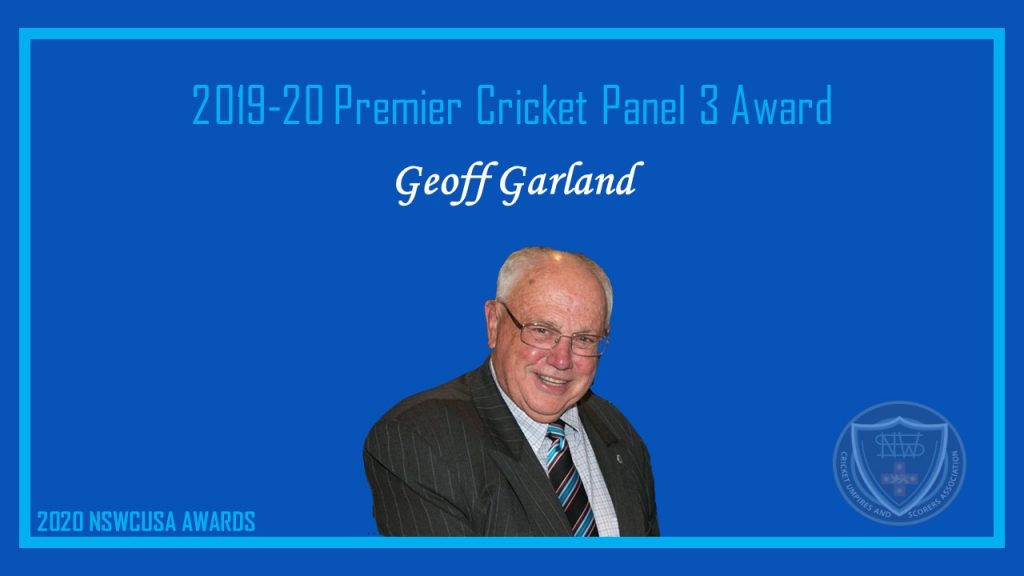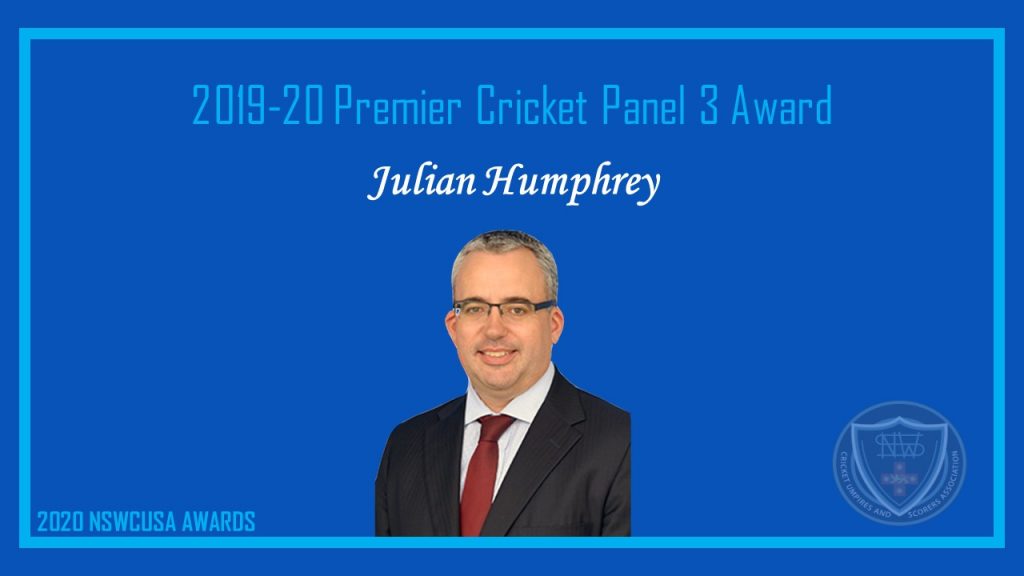 Geoff joined the Association in 1991 and was made a Life Member in October last year.
He has a wealth of playing and officiating experience, having now stood in 443 SCA matches; captains praised Geoff for his effective match management and communication along with his enjoyment of the game.
Julian joined the Association in 2016 and has now stood in 39 SCA matches – including a Second Grade debut this season.
Captains have praised him for his match management and strength of communication along with his ability to maintain concentration for the duration of a fixture.
Congratulations Geoff and Julian!
Panel 2
An outstanding match average of 4.96 sees the 2019-20 Panel 2 Award presented to Mitchell Claydon.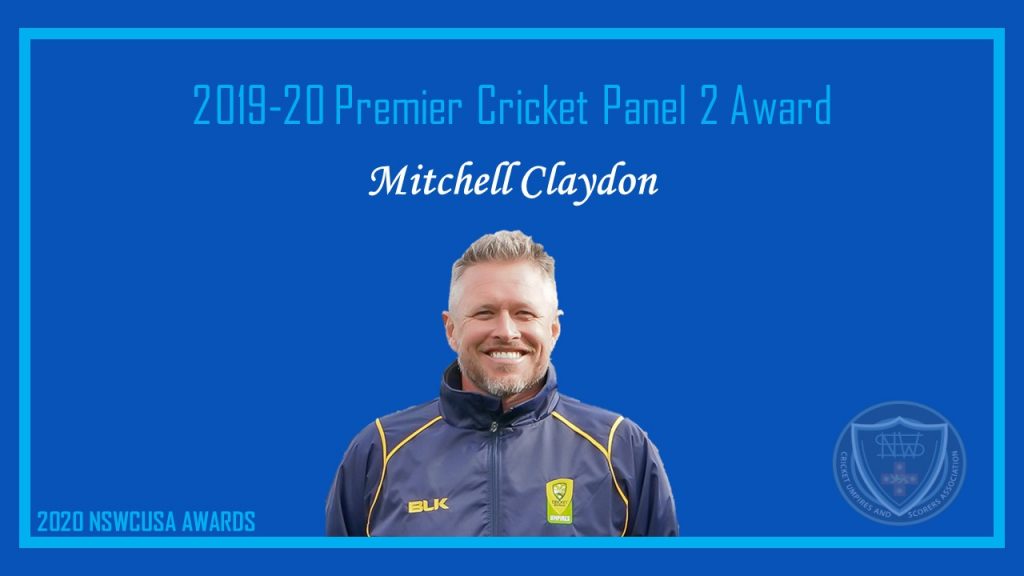 He joined the Association in 2017 and has now stood in 18 SCA matches, including making his First Grade debut in Round 14 – he was also selected to attend this season's U15 Male National Championships.
Currently contracted as a player to Sussex County CC in the UK, and with extensive playing and coaching experience behind him, Mitchell has an undeniable passion for umpiring.
Over the course of the season, captains commented favourably on his decision-making, match management, composure and an excellent knowledge of the game.
Congratulations Mitchell!
Panel 1
For an unprecedented fifth successive season, the winner of the Panel 1 Award is Darren Goodger.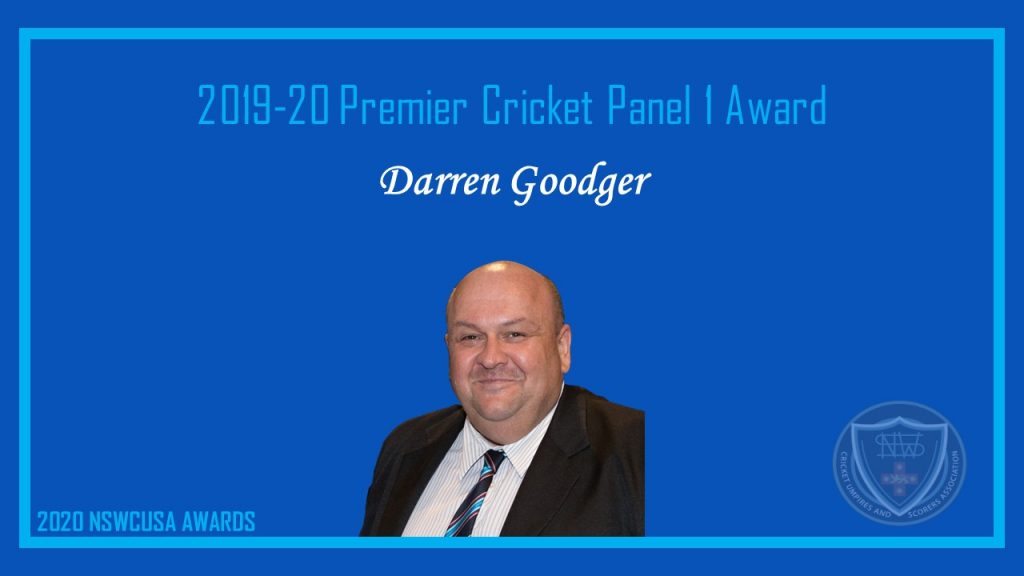 Darren wins his tenth Panel 1 Award on the back of an extraordinary season with an incredible match average of 5 out of 5 from First Grade captains.
Captains praised all aspects of his umpiring, particularly commending his match management and decision-making.
Having joined the Association in 1993, when officiating as a member of Clarence River District Cricket Umpires' Association, he was made an NSWCUSA Life Member in 2009.
With a wealth of officiating experience, he has now officiated in 368 SCA matches, 275 of which have been in First Grade.
Congratulations Darren!
Tomorrow, the online presentation concludes as we announce the winners of the Association's highest honours, the E. F. Wykes OAM Association Medal and the George Borwick Memorial Award.