2020 Annual Awards: Alan Marshall Medal and Malcolm Gorham Scorers' Award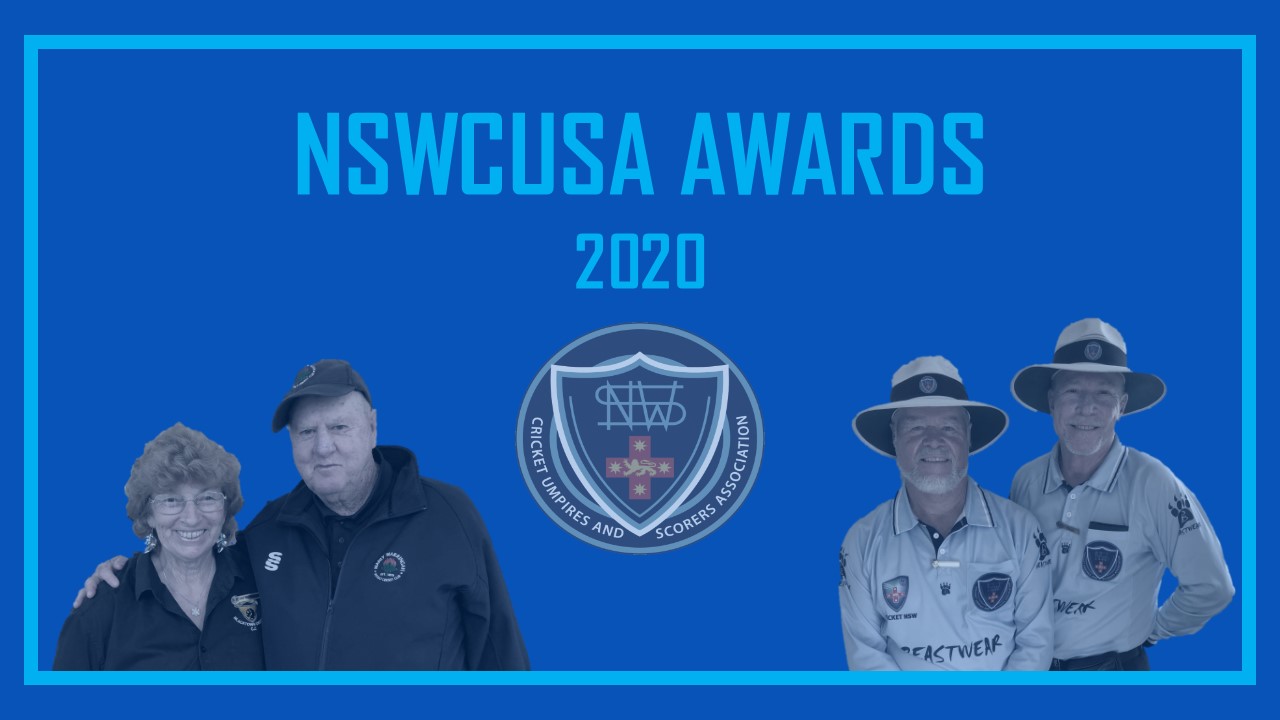 For the second night of  NSWCUSA's online Awards Presentation, we begin the Association's perpetual awards, revealing the winners of the Alan Marshall Medal and the Malcolm Gorham Scorers' Award.
Alan Marshall Medal
The Alan Marshall Medal is an award available to new umpires in honour of Alan's exceptional contribution to the education and development of new umpires.
Unofficially known as the 'Rookie of the Year', it has the same stringent criteria as the George Borwick Memorial Award and is presented to a first-season umpire to recognise their on-field performance and off-field commitment to the Association.
After a remarkable first season, the winner of the Alan Marshall Medal for season 2019-20 is Mohit Uppal.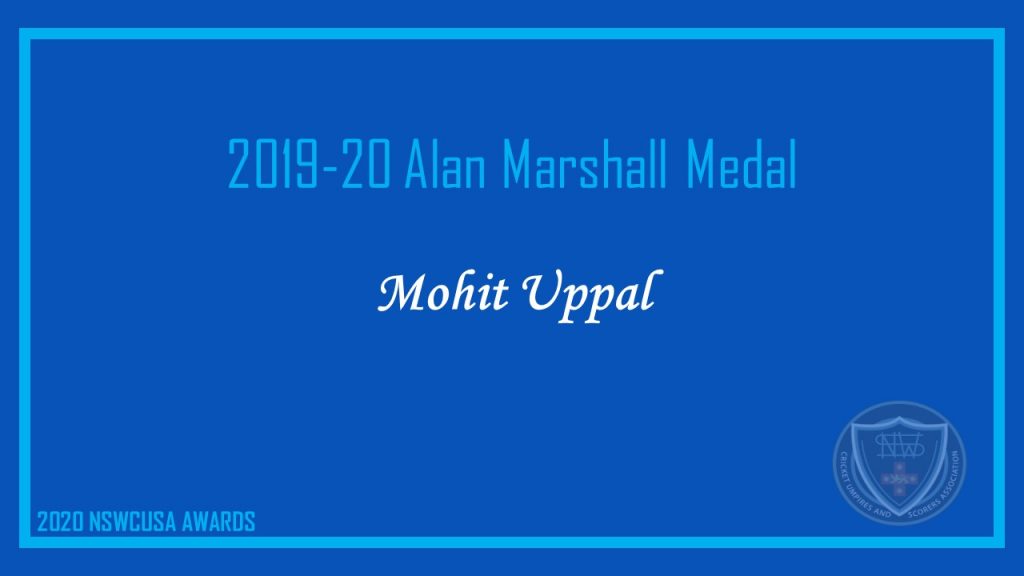 Mohit has displayed an outstanding commitment to the Association through his meeting attendance and availability to umpire, which translated into strong on-field performances with a very good match average of 4.02 out of 5 from the captains across his 10 matches in SCA competitions.
Mohit joined the Association in May 2019 and made himself available for all 15 rounds of the 2019-20 season.
He attended five out of the six Ordinary General Meetings as well as the pre-season rules night and has displayed a great passion for cricket and cricket umpiring.
Captains rated his decisiveness, match management and communication highly, which is impressive from someone so new to officiating.
Congratulations Mohit!
Malcolm Gorham Scorers' Award
The Malcolm Gorham Scorers' Award is named in honour of former international scorer and Western Suburbs District Cricket Club Life Member Malcolm Gorham; it recognises a scorer member of the Association for their excellence in scoring and dedication to their club.
The winner of the Malcolm Gorham Scorers' Award truly deserves this recognition on the back of an outstanding 2019-20 season, this season's winner is UTS North Sydney First Grade scorer, Sarah Berman.
Sarah joined the Association in December 2018 and was rated as exceptional by her club in the categories of enthusiasm, professionalism, neatness, competency and communication.
The club's nomination highlighted her involvement in all aspects of the club, from managing social media, managing volunteers, driving club fundraisers and providing shrewd business analysis to keep the club running smoothly.
Her keenness and enthusiasm is there for all to see. Her colleagues have commented on her friendliness, welcoming nature and always having a smile on her face when dealing with fellow match officials.
Her ability to multi-task by scoring both in the book and online whilst posting social media updates is something that has to be seen to be believed.
During the season, in addition to her role with UTS North Sydney, Sarah appointed to a number of representative trial matches as well as CNSW State Challenge fixtures at an U19 Male, U16 Male and U15 Male level.
Congratulations Sarah!
Tomorrow, we will continue the online Awards Presentation with the announcement of the Country Umpire of the Year (Kevin Pye Medal) and the NSW Premier Cricket Panel Awards.