Davidson flies Australian flag offshore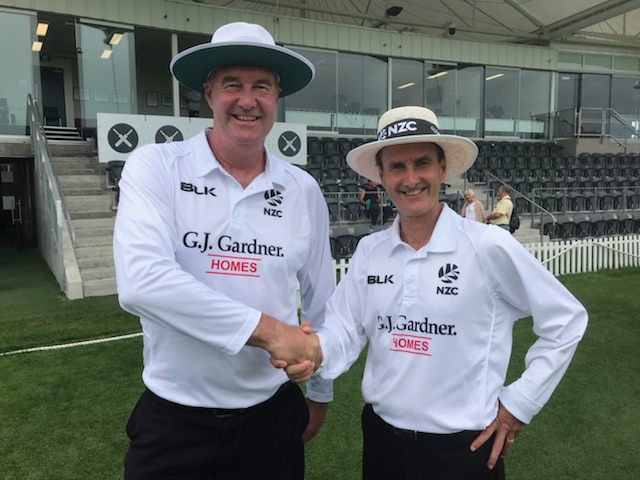 Greg Davidson was recently in New Zealand umpiring a Plunket Shield first-class match as part of the annual umpire exchange between New Zealand Cricket and Cricket Australia.
The scorecard can be viewed in this link https://scoring.nzc.nz/livescoring/match4954/scorecard.aspx
The match was completed inside two days with Wellington securing a 10 wicket victory over Canterbury at Hagley Oval. Greg stood with Billy Bowden in this fixture, no doubt a wonderful experience to share a match with one who has umpired so much international cricket.
We congratulate Greg on his appointment as one of the CA exchange umpires this season. Outstanding to see him receive this opportunity and we look forward to Greg sharing his experience with us at the April OGM.
Other umpires involved in the CA exchange this season have been –
Gerard Abood to India
Shawn Craig to South Africa
Details of the CA umpire exchange can be found in this link http://community.cricket.com.au/umpire/news/davidson-and-craig-fly-australian-flag-offshore/2018-03-01