Ian Wright Elected to NSWCUSA Life Membership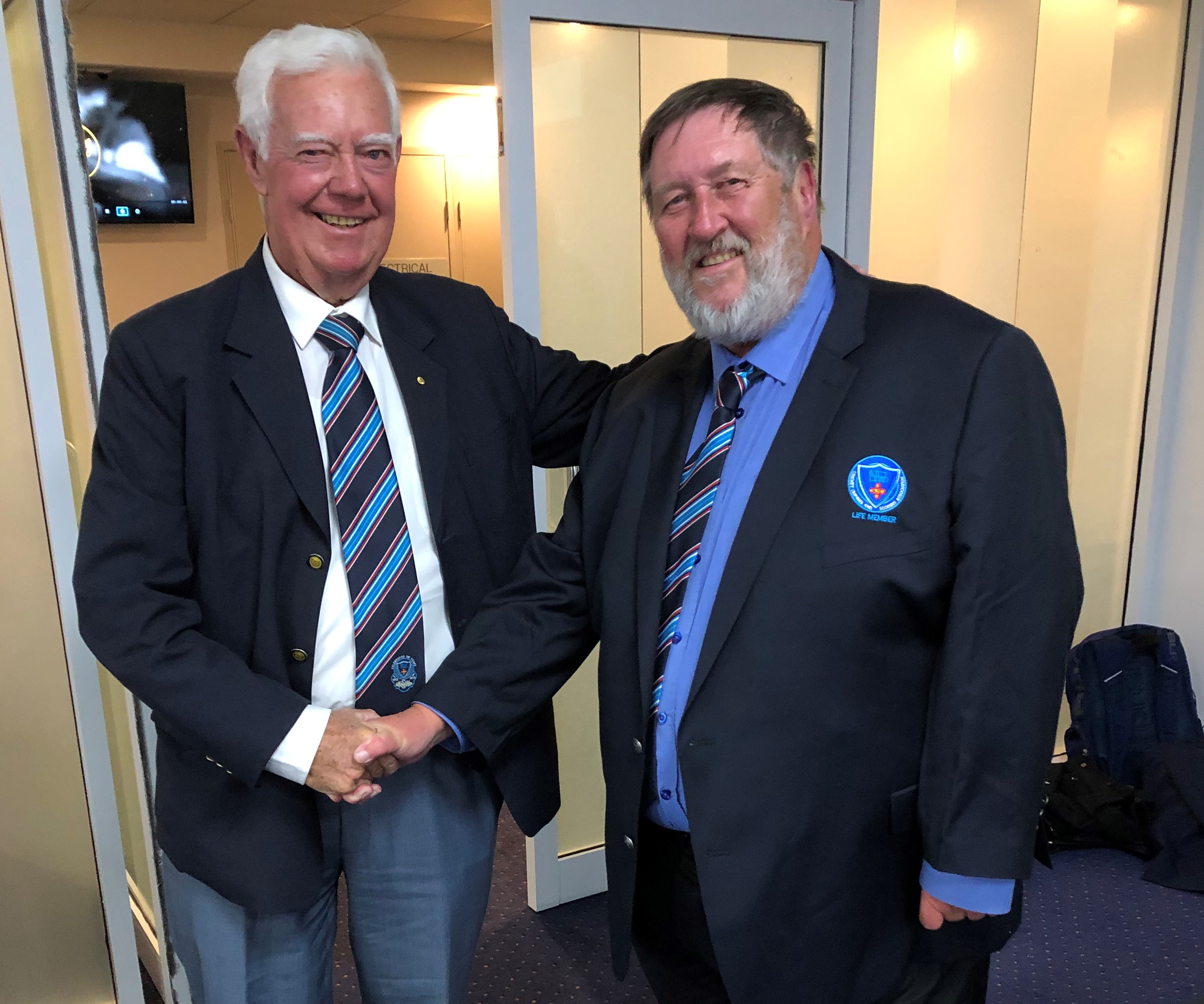 The Association has acknowledged the exceptional and outstanding service of one of its long-standing members; with the election of Ian Wright to Life Membership at a Special General Meeting on 3 July.
Having joined the Association in 1979, Ian became NSWCUSA's 51st Life Member in its 106-year history.
Joining the Association as an umpire, he was a regular feature in the Sydney Grade competition, as it was then known. Up until he decided to step away from on-field duties, Ian officiated in 292 Sydney Cricket Association fixtures, including 48 matches in First Grade.
After 22 years of on-field officiating, Ian moved into scoring where he has excelled further. Having since gone on to reach state and international level, he made his scoring debut in 2006 for Macquarie University Cricket Club and his NSW Premier Cricket First Grade debut with the Sydney Cricket Club in 2010.
Since reaching the representative level, Ian has performed with distinction. He scored the Women's National Cricket League Final in both 2011-12 and 2012-13 before making his first-class debut in the 2013-14 Sheffield Shield fixture between New South Wales and South Australia at the SCG.
In 2017-18, he scored his first Men's One Day International, making his debut in the match between Australia and England at the SCG and last season saw Ian make his T20 International debut in the Australia v India match, also at the SCG.
His outstanding scoring record now reads:
| | |
| --- | --- |
| State 2nd XI/Futures League | 10 |
| Futures League T20 | 3 |
| Women's T20 Domestic | 33 |
| Women's One Day Domestic | 15 |
| Men's T20 Domestic | 24 |
| List A | 31 |
| First-Class | 11 |
| Men's T20 International | 1 |
| Women's One Day International | 3 |
| Men's One Day International | 2 |
Away from the cricket ground, Ian has served the Association in various off-field capacities. He has spent time as the Association Auditor, a member of the Centenary Advisory Committee, and has been a member of the Scorers' Committee for the past nine years.
Ian continues to volunteer as the Association's Social Match Appointments Officer, a role he has filled for the last 11 seasons.
In addition to the Association, Ian continues to give distinguished service to NSW Premier Cricket's Sydney Cricket Club.
Ian's service to the Association and to the wider cricketing community sees him as a deserving recipient of the upgrade to Life Membership of the Association.