Lightbody & Polosak Appointed to WBBL Finals Series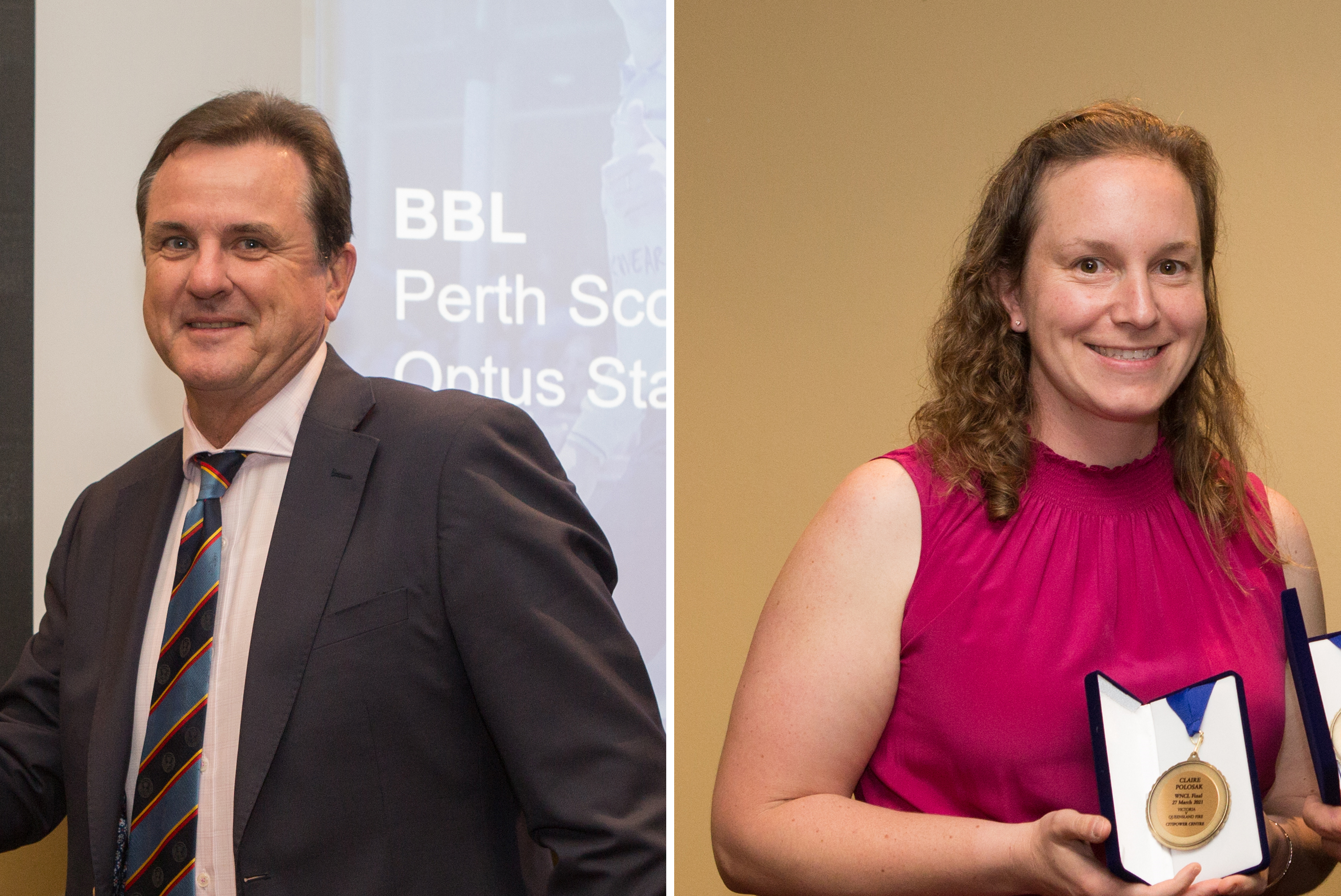 NSWCUSA members Simon Lightbody and Claire Polosak will be involved in both The Eliminator and The Challenger over the next two nights as three teams compete for the remaining spot in the WBBL|07 Final.
Polosak has been appointed on-field for tonight's match between the Adelaide Strikers and the Brisbane Heat at the Adelaide Oval with Lightbody to be the Third Umpire.
The roles will reverse tomorrow, with Lightbody to be in the middle and Polosak to be in the Third Umpire seat when the Melbourne Renegades face tonight's winner, also to be played at the Adelaide Oval.
Selection for the finals series comes after a busy competition for the pair which began in the opening matches of the tournament and has seen them active in Queensland, Tasmania and South Australia.
In the 41 days since the opening match, Lightbody has been involved in 16 matches, with 11 of those seeing him on-field and the remaining five as Third Umpire.
Polosak has officiated in 12 matches this season, including eight fixtures as an on-field umpire and four in the Third Umpire role.
Both are members of Cricket Australia's Supplementary Umpire Panel and umpired their first WBBL matches during its inaugural season, with Polosak now having officiated 33 matches since – including three semi-finals and two finals – and Lightbody involved in 28 to date – including a semi-final.
Polosak will be joined on-field tonight by Queensland's David Taylor with South Australian Harsimran Singh the Fourth Umpire, whilst Lightbody's on-field colleague tomorrow will be South Australian Eloise Sheridan with Harsimran Singh again acting as Fourth Umpire.
The scorers for both matches will be Sheryl Bevan and Mark Harris – with Kent Hannam and Simon Fry respectively to be Match Referee.
The Final will take place on Saturday at Perth's Optus Stadium, between the Perth Scorchers and the winner of The Challenger, with the match officials to be confirmed in due course.
Each match of the WBBL Finals Series will be broadcast on the Seven Network, Fox Cricket and Kayo with radio coverage on the ABC.