Penman to Debut On-Field in BBL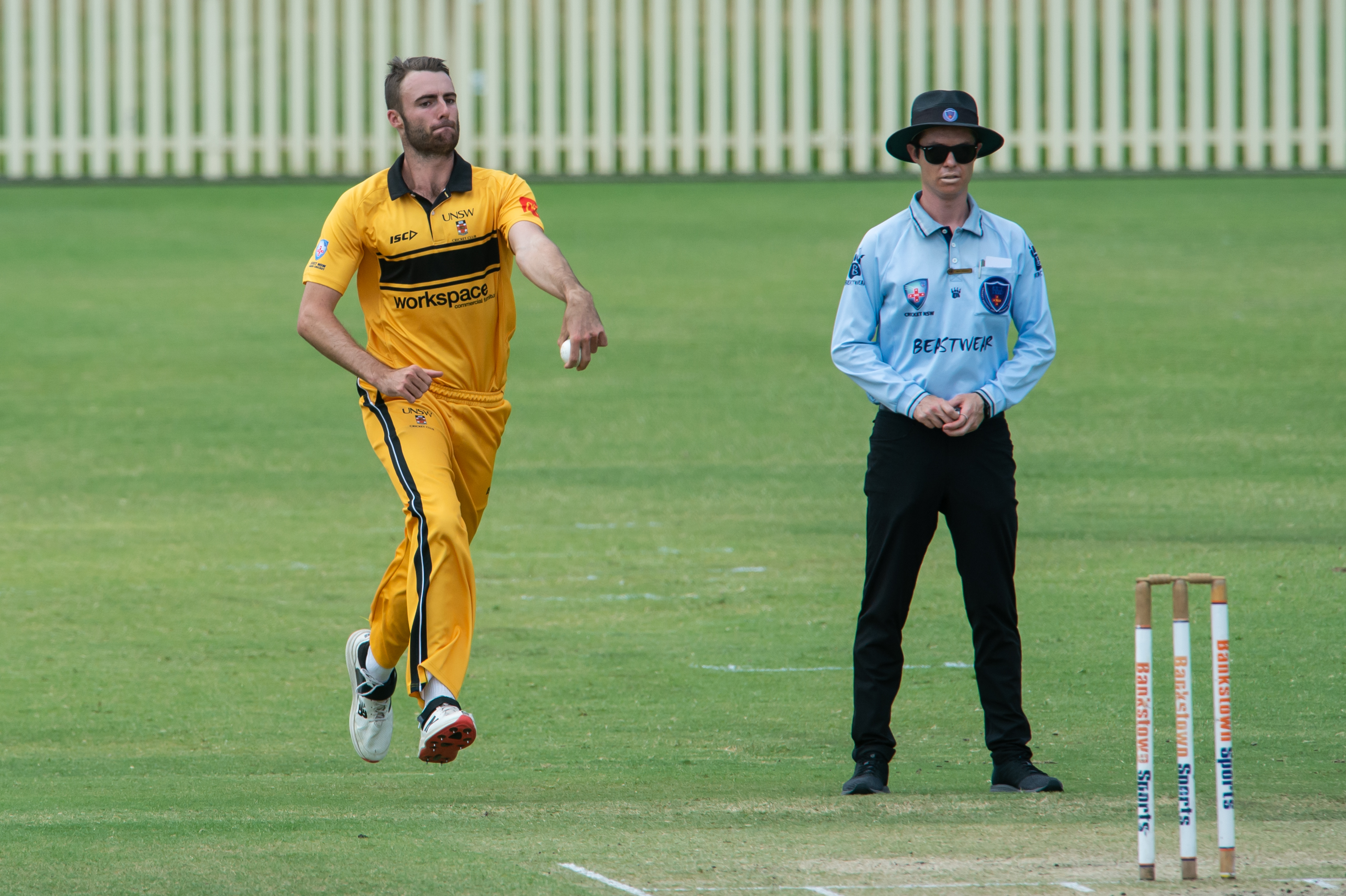 NSWCUSA's Troy Penman has been appointed to make his on-field BBL debut on the Gold Coast in tonight's fixture between the Perth Scorchers and the Sydney Sixers.
The appointment comes in his third season as a member of Cricket Australia's Supplementary Umpire Panel, and after making his men's List A debut last season in the Marsh One-Day Cup fixture between New South Wales and Victoria.
He has been Third Umpire for four fixtures this season, including the match between the Sydney Thunder and Adelaide Strikers at Sydney Showground Stadium on Sunday evening.
Since debuting in WBBL during the 2016-17 season, he been on-field for 22 matches in the competition, including a semi-final last season.
He also umpired the WNCL Final in 2019-20 at North Sydney Oval when New South Wales and Western Australia contested the Ruth Preddy Cup.
Joining the Association in 2010, he umpired his first Premier Cricket match in the 2012-13 season at Killara Park – a Fourth Grade fixture between Gordon and Bankstown.
He progressed to First Grade, making his debut two seasons later during the 2014-15 season as Northern District played Blacktown at Mark Taylor Oval in Round 10.
Penman now has 80 Men's First Grade matches to his name, with a total of 131 matches across all grades.
New South Wales State Umpiring Manager Darren Goodger said, "This opportunity is one for which Troy is ready, earning this appointment on merit, he has prepared thoroughly. Like in most domains, match officials don't get what they wish for, they get what they deserve and work for.
"We may be proud of Troy, who he is and this latest appointment he has received from Cricket Australia. He is an exceptional product of his family, CNSW, the NSWCUSA and our Men's Premier Cricket competition.
We offer congratulations to Troy and wish him the very best for an enjoyable and successful on-field BBL umpiring debut."
Penman has been on-field in five Kingsgrove Sports T20 Cup Finals, including last season's, as well as the 2017-18 First Grade Limited-Overs Cup Final.
He officiated four underage national finals across three seasons on the umpiring pathway, including appointment to two consecutive U19 Male National Championships Finals.
Away from the field, he has been part of the NSWCUSA Management team for 13 years and has been the Association's Executive Officer since September 2019.
The Sixers were originally scheduled to be hosted tonight by the Brisbane Heat, but a COVID case in the Heat camp has seen three matches rearranged at Metricon Stadium over the coming days.
Penman will be joined on-field by fellow NSWCUSA member, and National Panel Umpire, Gerard Abood, with fellow Supplementary Panel colleague David Taylor acting as Third Umpire.
Queensland's Steven Farrell will be Fourth Umpire and Kepler Wessels the Match Referee, local scorers Peter Gagen and Ted Williams have been appointed to record the match.
The match is scheduled to begin at 6.15 AEST (7.15pm AEDT) and will be broadcast on the Seven Network, Fox Cricket and Kayo.
Photo: Troy Penman officiating as UNSW's Thomas Scoble bowls during last season's Kingsgrove Sports T20 Cup Final at Bankstown Oval // Ian Bird