Polosak Appointed to Make Test Debut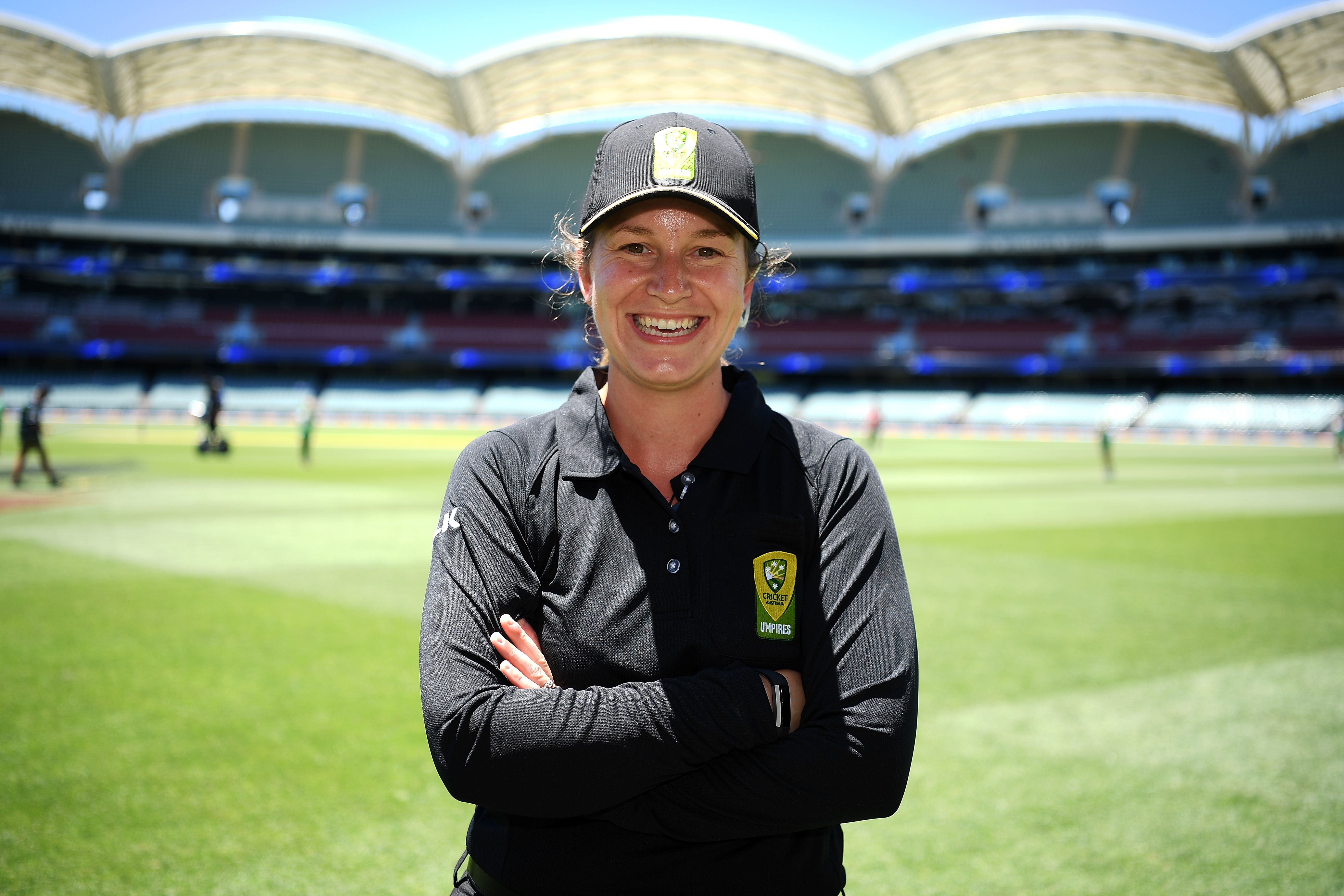 Cricket Australia have today announced that NSWCUSA member Claire Polosak has been appointed to make her women's Test debut in the upcoming match between Australia and India to be played on the Gold Coast.
Polosak has been a member of the International Panel of ICC Development Umpires since 2018 and Cricket Australia's Supplementary Umpire Panel since the 2014-15 season.
She made her debuts in WT20Is and WODIs in 2015 and 2016 respectively, and with appointment to one of the upcoming ODIs her career tally will read 33 WT20Is and 18 WODIs, meaning the Test will be her 52nd women's international match.
She also stood in a men's ODI in April 2019 when she umpired Namibia v Oman in the Final of the ICC World Cricket League (WCL) Division Two tournament held in Windhoek.
The WCL tournament was one of ten ICC events she has umpired at – it was also one of the six events where she has been appointed to umpire the final.
The most recent international tournament she was involved in the Women's T20 World Cup held in Australia in early 2020, where she was appointed to the England v India Semi-Final played at the SCG.
Cricket NSW State Umpiring Manager Darren Goodger said, "This appointment is a wonderful opportunity for Claire, having performed to an exceptional standard on every occasion she has been appointed by the ICC."
"Claire has made the most of her opportunities at international level, she has also created many for herself. She has worked hard in progressing through the umpiring pathway, is ready to perform at this level and deserving of this appointment."
Since being appointed to the Supplementary Panel, Polosak's involvement at a domestic level has seen her in the middle for three One-Day Cup matches, five in the WNCL and 27 in domestic women's T20.
During that time, she has umpired four domestic finals – two each in the WBBL and the WNCL – including the Final of both competitions last summer.
The four-day match at Metricon Stadium will see Polosak become the first female Australian umpire to officiate in all three formats of women's international cricket.
She will be NSWCUSA's second female member to act as an on-field umpire for a women's Test match; the first being Stevenie Harman who umpired the first of her two Tests in 1991.
Since beginning her umpiring in Sydney in 2008-09, she has officiated 165 SCA matches, with 43 in men's First Grade.
Polosak will be joined on-field by Victorian Phillip Gillespie, with Queensland's Bruce Oxenford as Third Umpire, South Australian Eloise Sheridan acting as Fourth Umpire and Bob Stratford the Match Referee.
The Test match is part of the wider multi-format series between the two countries and will begin on September 30, with the series itself commencing in Mackay on September 21 with the first of three ODIs.