U17 National Championships Umpires Confirmed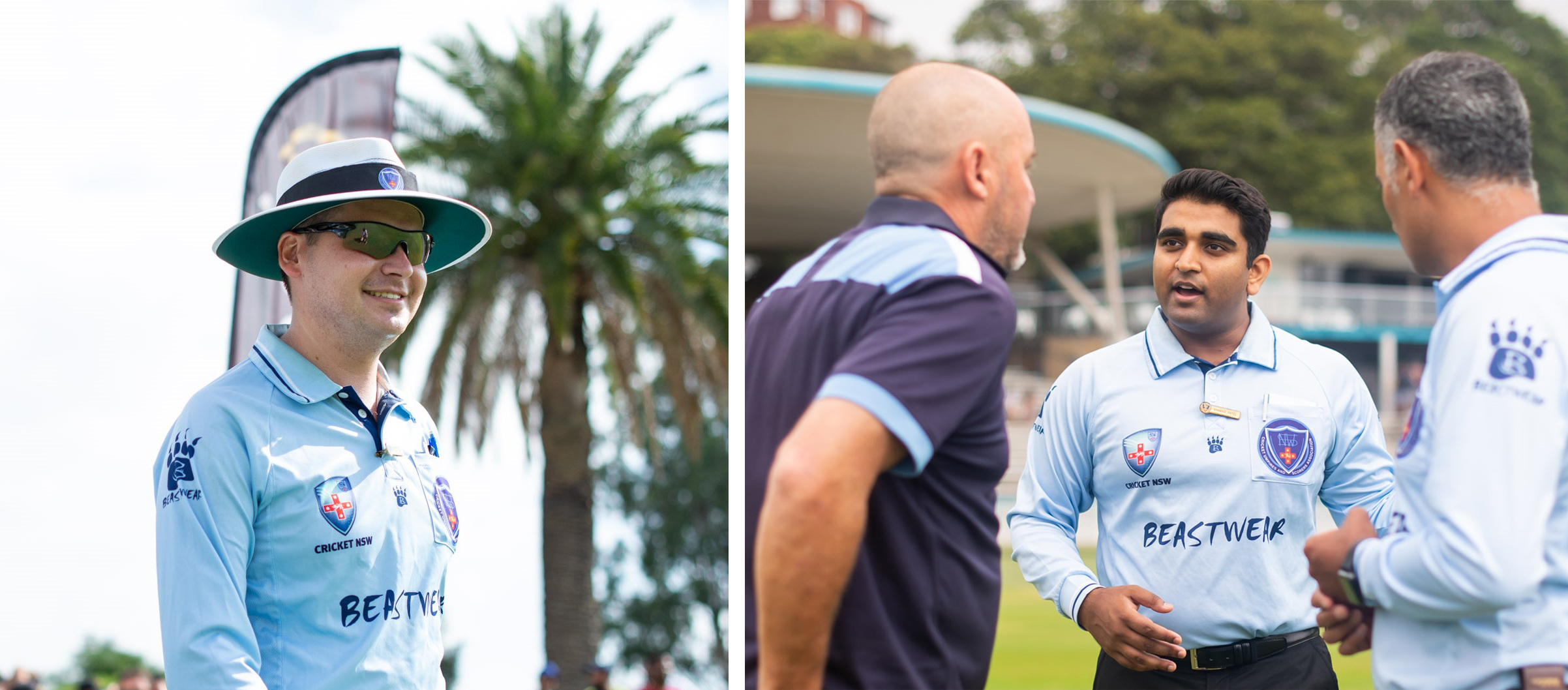 Cricket Australia have confirmed the umpires that will officiate at the 2019-20 U17 Male National Championships to be held in Mackay, beginning on 30 September.
Amongst the panel of ten umpires appointed to the tournament are two NSWCUSA members, Roberto Howard and Sharad Patel.
This will be Patel's first experience at the U17 level, having attended the U15 Male National Championships on the Sunshine Coast in February earlier this year.
Sharad was on-field for two matches in the Futures League T20 at Bankstown International Sportspark (BISP), which took place in January and also officiated in Cricket Australia's inaugural National Premier Cricket T20 Championships in Adelaide in March.
It was at that tournament where he was appointed to the semi-final between Victoria Premier Cricket club Carlton, the eventual winners, and NSW Premier Cricket's Sutherland.
The 2015-16 winner of the Association's Alan Marshall Medal in his first season, Patel has now officiated 63 Sydney Cricket Association (SCA) matches, including 20 in NSW Premier Cricket First Grade.
A member of the 2018-19 NSW State Umpire Panel, this will be Howard's third time attending the U17 National Championships, having previously attended the 2017-18 edition on the Sunshine Coast and 2018-19 tournament, also held in Mackay.
Following his elevation to the State Panel last season, Roberto was appointed to two WBBL fixtures as well as also officiating a match in the Futures League T20 at BISP.
Having made his first appearance on-field in NSW Premier Cricket in the 2010-11 season, Howard has now officiated in 131 matches in SCA competitions, including 29 in First Grade.
Unlike previous editions of the tournament, this season will not feature a mentor umpire from Cricket Australia's National Umpire Panel, allowing further opportunity for umpires in the national pathway.
The 2019-20 Cricket Australia Under 17 Male National Championships will take place from 30 September to 10 October.
The full panel of umpires for the 2019-20 U17 Male National Championships is as follows-
Simon Burns (Tasmania)
Ashlee Gibbons (Western Australia)
Roberto Howard (New South Wales)
Nathan James (Queensland)
Jerry Matibiri (Tasmania)
Sharad Patel (New South Wales)
Jack Paterson (Western Australia)
Andrew Scotford (Australian Capital Territory)
Harsimran Singh (South Australia)
Mattis Van Eck (Victoria)