Wilson Named CA Umpire of the Year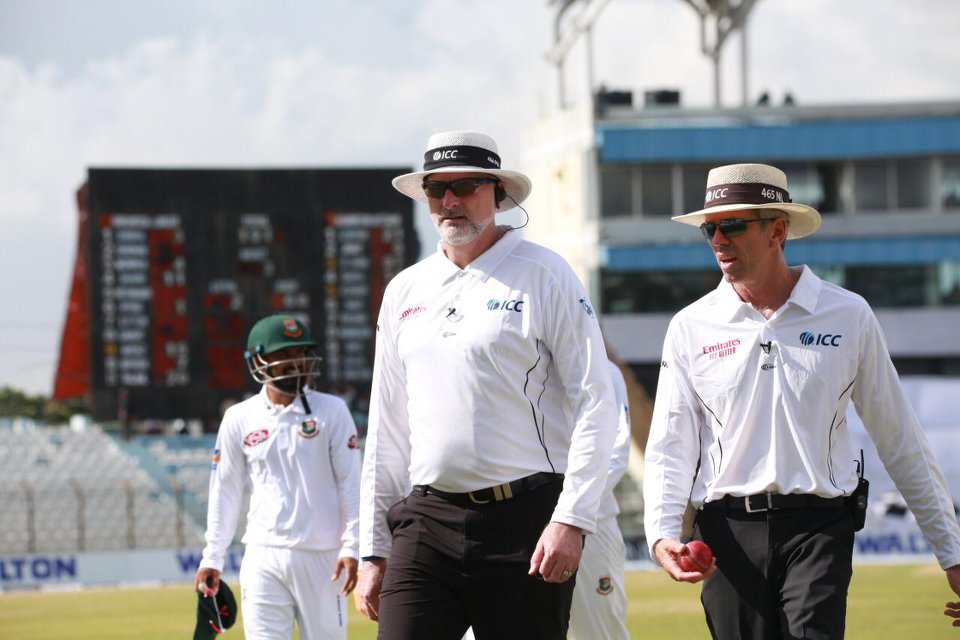 Cricket Australia have awarded Paul Wilson a third consecutive Umpire of the Year award celebrating a significant season for the NSWCUSA member.
2019-20 saw Paul make his Test debut in the one-off match played between Bangladesh and Afghanistan in Chittagong during September, becoming the 484th person to umpire a Men's Test.
A member of the International Panel of ICC Umpires, he was involved as a neutral umpire in the recent New Zealand v England Test series; being Third Umpire in the first and on-field in the second match.
The ICC also appointed Paul to officiate at last year's ICC Men's Cricket World Cup in England and Wales, where he stood in five matches during the preliminary rounds of the tournament.
In addition to the World Cup, he stood in two ODIs in the bilateral Sri Lanka v West Indies series and the first match of the postponed series between Australia and New Zealand.
He was on-field in five T20 Internationals over the course of the summer Australia hosted both Sri Lanka and Pakistan in bilateral series early in the international summer.
During the domestic season, Paul was appointed to the rain-affected KFC Big Bash Final between Sydney Sixers and Melbourne Stars at the SCG.
The Final was one of 11 KFC Big Bash matches he was on field for during 2019-20 – also including 'The Eliminator' and 'The Knock-out' matches in the finals series.
Wilson officiated in one Marsh Sheffield Shield match and two Marsh One-Day Cup fixtures across the season.
The award is selected by the CA Chairman and Chief Executive Officer taking into account on-field performance as well as contribution to elite umpiring in Australia by way of significant achievement or off-field work.
Cricket Australia Umpire of the Year winners:
2019-20 – Paul Wilson
2018-19 – Paul Wilson
2017-18 – Paul Wilson
2016-17 – Simon Fry
2015-16 – Simon Fry
2014-15 – Simon Fry
2013-14 – Simon Fry
2012-13 – Bruce Oxenford
2011-12 – Simon Taufel
2010-11 – Bruce Oxenford
2009-10 – Steve Davis
2008-09 – Paul Reiffel
2007-08 – Bruce Oxenford
2006-07 – Daryl Harper
2005-06 – Simon Taufel
2004-05 – Peter Parker
2003-04 – Simon Taufel